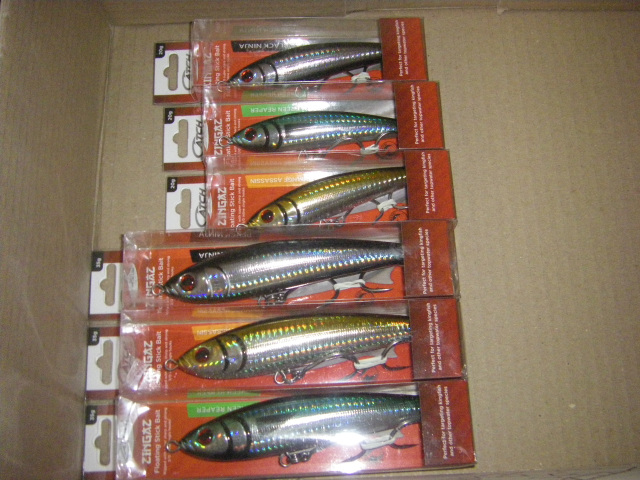 Zingas 120mm stickbait 20 g
SKU:
The Zingaz® Stick bait from Catch is manufactured from a heavy duty ABS thermoplastic polymer.
The lure will dart, weave and pop on the retrieve to create the illusion of a panicked baitfish. It is suitable for targeting kingfish, GTs, tuna, and even billfish.
This stickbait lure is rigged with 1/0, 3/0, single hooks.Available in floating (20, 35, ) and in 3 vibrant holographic finishes of Green Reaper, Black Ninja and Orange Assassin