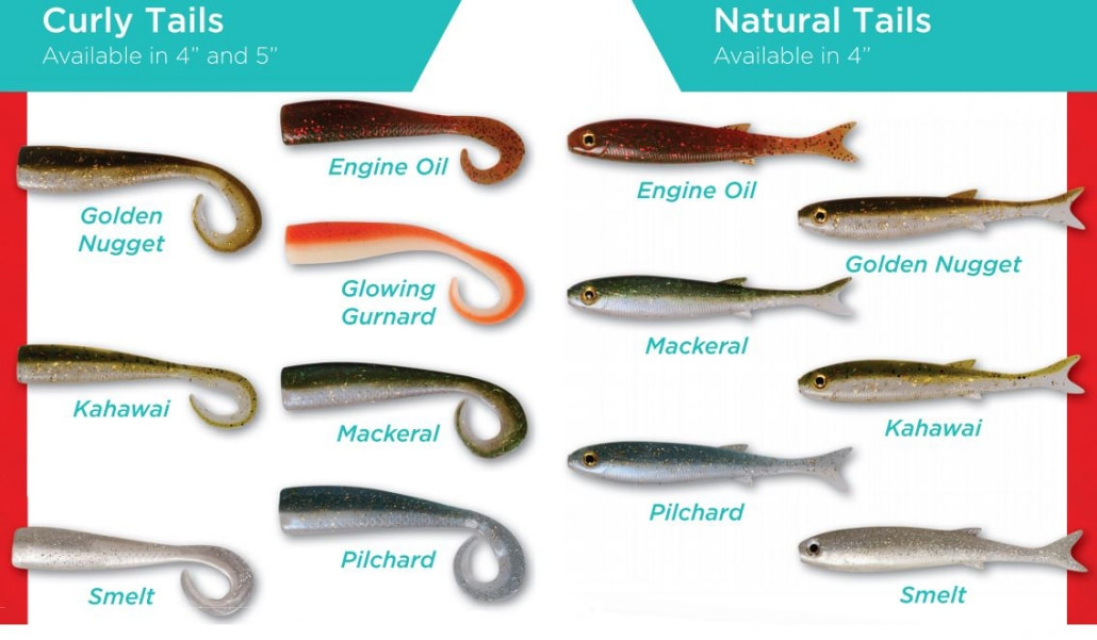 catch livies pk of 5x4 inch natural tail
SKU:
Catch® Livies® are a step forward in fishing technology, and can be used to target almost all species of fish. They are manufactured from super tough TPE (thermoplastic elastomer) material to resist bite offs, and designed to look and swim like real fish.
Combine with Stingaz jigheads and waterwings for the ultimate in softbaiting action. Available in curly tail (4" and 5") and natural tail (4").TARGET: Snapper, Kingfish, John dory, Kawahai, and most other species.